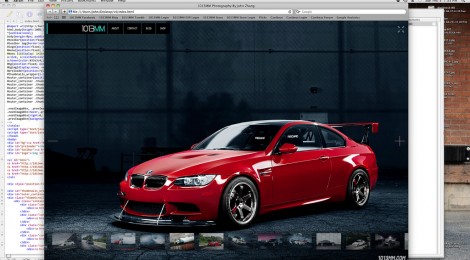 New 2012 1013MM Portfolio and Photo Editing Contest #2
Contest below.
Introducing the all NEW 2012 1013MM online portfolio! It seriously took me almost 2 years to redo and design, but here it finally is. It's a work in progress and won't be left behind, I promise this time. To be honest, I wasn't comfortable updating because I felt that I didn't have work that was good enough. However, recently a lot of my clients have referred back to my photos from 2-3 years ago thinking that they were referring to my most recent work and I felt pretty embarrassed. So with the help of some photographer friends and family, I was able to put together a new online portfolio layout with my most updated work from 2011 to show. Of course my daily/weekly updates will still be here on the blog since it takes time for new work to settle in before I can go back and evaluate between a master photo or a random snapshot. I've only included my automotive work only since that's what I'm most known for. All my other work can be seen on my Flickr or Facebook fan page. So without further ado, check out my online portfolio now for never before seen 1013MM photos!
To celebrate the release of my new portfolio, I decided that it was only right to celebrate by releasing a contest along side it. Below is an unedited photo that I took, save it and edit it your way and submit it to my Facebook fan page or to John @ 1013MM.com for me to judge personally. In the end, I will choose 3 winners to send a high quality 1013MM poster and key chain to. My judging will not be biased, it will be based purely on editing technique and style. Digital photography is all about being unique, so give it a try! The only rule is to not remove my credit below the photo. Contest ends on March 5th.