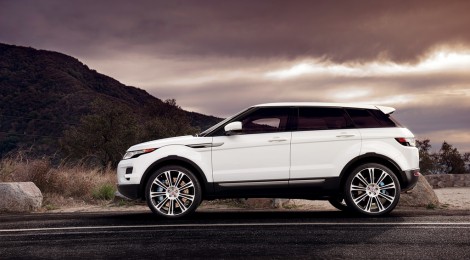 Rotora x HRE Wheels Land Rover Evoque
About a month ago, HRE sent a shoot my way and as usual, I was given an unexpected car to shoot. This time it was a Land Rover Evoque from Rotora. Although I wasn't used to shooting a SUV or a car this size, I managed to do so. I brought along all my strobe equipment with me thinking that I would have enough space on a "not so busy" early weekend morning to shoot, but I was wrong. There were plenty of cars flying past us during the shoot so with the safety of the car and my equipment in mind, I opted to shoot with just my camera and lens. Quite a bit of time and planning was put into this one. Since the car was an SUV, I thought it would be best to shoot it in it's natural habitat, the mountains. The editing took about a week or so and I actually enjoyed it quite a bit. When it comes to companies like HRE, they demand the highest quality and I was more than happy to provide that. This was one of my all time favorite photo sets. Hope you enjoy as much as I did and still do!
Click here for the rest.