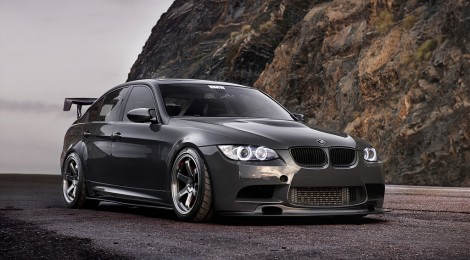 Darren's BMW 335i for Performance BMW Magazine May 2012
I've shot Darren's BMW 335i M3 conversion numerous times now and by now you should realize that he changes his car modifications way more than his pants. These photos were shot around the beginning of this year from 3am to 6am in the morning right next to the coast. My assistant, Jason, Darren and myself got to get a little intimate with each other since we were three men huddled close together on a pacific coast cliff watching the sunrise. Quite the moment I would say.
Anyway, back to the subject. This set was the most extensive set I've ever worked and it took me 2 weeks plus to finish. I spent a all-nighter the night before I had to leave socal for norcal to go to Wekfest 4 San Francisco. I took off right after I sent in the photos. A quick shout out to Darren, Jason, Ben from PBMW magazine, and the LTBMW family. Let me know what you all think!
Don't forget to support print and pick up the latest copy of Performance BMW magazine at your local bookstores!

Click here for the rest.