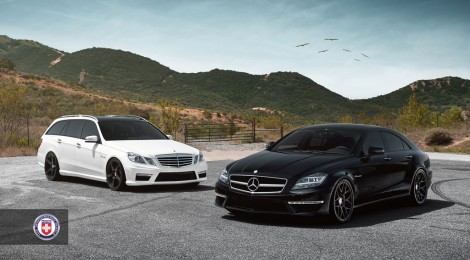 HRE Mercedes Benz AMG E63 Wagon & AMG CLS63
Introducing my very first Benz shoot thanks to HRE Wheels. That's right. My VERY first Benz shoot. I've shoot BMW's and Audi's, but never any Mercs so here it is. And in good old 1013MM fashion, I bring to you not only one Benz, but two. An AMG E63 Wagon and an AMG CLS63. I thought it would be nice to go big on my first shoot with these awesome cars. I'm still a BMW guy at heart, but how can you resist such machines? Both sounded and looked very good. Hope you all enjoy the set! Tell me if I should shoot more Mercedes Benz in the future in the comments section.
Click here to see the rest.