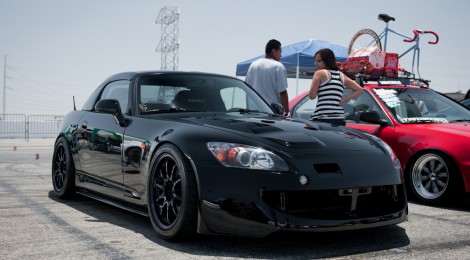 Eibach Springs Honda Meet 2012
It's been a while since I've actually posted coverage on an event because I've been so busy shooting for individual clients these days. Since the Eibach Springs Honda Meet relocated to the Irwindale Speedway (same place where Formula Drift Round 7 is held), I decided to take a day off and go to an event again. It also made sense to cover an event that was something a little out of my element and since I haven't covered an Eibach Springs Honda Meet since 2010, I decided to do so.
By the way, 1997 called and they want their car back.

Very few know this about me, but my very first car ever was a 1989 Honda Accord LX with the flip up head lights. After this event, I want my Honda back.
To all the photographers, it's good to step out of your comfort zone sometimes to open your mind and improve your skills.
Click here for the rest.