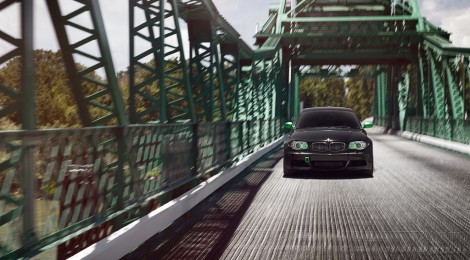 Ryan's Widebody BMW 135i
I was recently hired by Ryan to fly up to Sacramento for a day to shoot his awesome carbon fiber widebody BMW 135i. Even though I had to fly, it was no different than a local photo shoot. It went from 5am at LAX to 8pm back at LAX. The shoot lasted for about two hours or so since we ventured a little to the "countryside" of Sacarmento. It was a very nice change for me to get away from the busy urban backdrops of LA. It was also a huge challenge since I've never shot there before and had no clue how the locations would look or turn out. It's nice to make a lot of likeminded friends online because when the time comes, you can enlist their help. Moe Tang (Goodnews Photography) and Jeremy Cheung (itzjere's Photography) were kind enough to assist, drive, and lend me their equipment for the day to shoot Ryan's car. In the end of the day, it turned out great and I was left hassle-free by the TSA. Enjoy this set!
Click here for the rest.