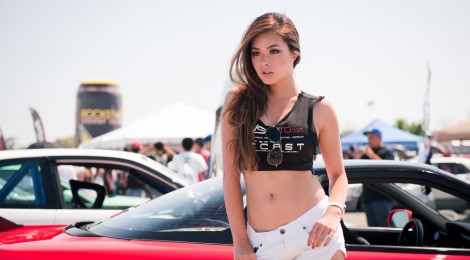 Autocon 2012
Another year, another Autocon. This year it was bigger and better than the last. I just wish the heat wasn't in the triple digits because that hindered my coverage a bit. Anyway, I tried to get as many quality photos as I could so enjoy my coverage!
Those of you who have been in the car scene long enough may remember when Hot Import Nights and Nopi first had a very underground and grassroots feel to it. Many will attest to the fact that those days are gone and many car shows have tried to reproduce events of that sort of caliber, but have failed. Even HIN has tried to make a comeback in the past couple of years, but in my opinion, has not been able to recapture that raw essence of a car show. The essence I'm referring to is very simple actually, a car show (for the most part) just for the cars. Although car shows are not underground anymore, there are still quality shows out there. Nisei Showoff Car Show is one of the better quality car shows that still exists and if I were to say that a fledgling Autocon car show is comparable to a Nisei Showoff Car Show, I would quite frankly be lying. However, I can say that Autocon has been able to capture some of that raw essence that has been lost throughout the years with car shows becoming more mainstream.

For the most part, this year's Autocon has kept it's grassroots upbringing with Justin Fong and his family and friends helping to promote and organize the event. It takes a lot of time and effort to organize and event that features several hundred quality cars. Try organizing a local car meet just to get a pinch of how hard it is to keep track of everything that has to go on.
As long as this car show does not become tainted with greed and sticks to its grassroots approach then I can see it having a bright future ahead. A car show should be about cars and should not have other miscellaneous distractions that are not remotely related to cars. All you need to have a quality car show is to have quality cars, people and a fun atmosphere.

We like to thank Justin, Neon and their staff for allowing me and the cars / crews to be at this amazing event 3 consecutive years in a row. And we hope that we can attend once again next year!
Click here for the rest.