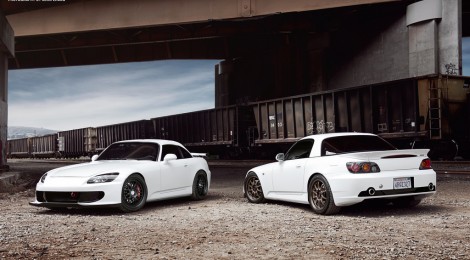 Dual Mugen x CR Honda S2000
Recently I was given the opportunity to shoot two nicely executed and unique Honda S2000′s in norcal. Similar to my shoot with Ryan's BMW 135i, I flew up early in the morning, shot, and flew back in the afternoon. One thing I must say though is, screw Delta airlines for canceling my morning flight right when I got to the airport and then try route me to Salt Lake city. Weird. Anyway, I usually see S2000′s that are either crazy wide-bodied or just hellaflushed out, so seeing these two track builds in person was a welcomed change. Take a look at the photo set below and tell me what you think. The day I got there was the first time I saw these cars and the location, so I had to adapt.
Click here for the rest.