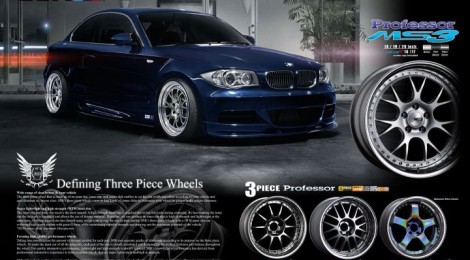 Image Build – SSR Magazine Ad With My BMW 135i
This will be a bit of an exciting post because in this post I will show you just how I edited a photo for a SSR Wheel ad. Below is the final ad that will be appearing in upcoming European Car magazine issues.
Here is the original image straight out of the camera with no strobes.

Next up I added 4 strobed layers. Shooting a dark car at night really sucks because you can't really do much to get the color to pop. Keep in mind the car is dark blue.

Then I took out all the distracting elements in the photo mainly with the clone tool.

After that I took the image and lit it up a bit in photoshop.

And when you mess with the lighting in photoshop, you will notice that colors go all whack. So I had to correct all the colors afterward.

Then I fixed the windows because the lighting made them too "see through".

I decided to add some color grading after that to give it more of a "night feel" with cooler tones. It's easier to notice if you look at the ground.

Then to spice things up even more and make the image more dynamic and pop, I added some light streaks and effects. Notice that I took, what was in the original photo and complimented it.

After all that, I was left with this final image. Notice that I took out that distracting blob of light on the hood.

The overall hours took to create the final image was 10 hours. I hope this helps shed some light on my post-production process. Go out and take a look at a European Car magazine just to see how it looks on print.
Feel free to leave your comments or ask questions below.