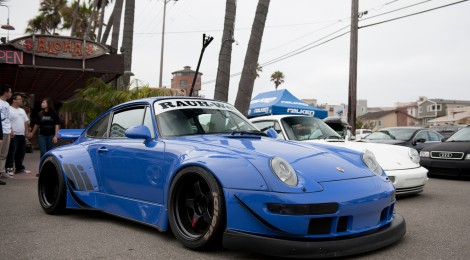 Player's Show Played Out
A few weeks ago i was invited to the the Played Out car show and shine hosted by the Player's Show from the UK. Plenty of euro cars came out and it was different from the car shows I was used to. It was by the beach at a nice beach-infused restaurant. I edited these photos the next day sitting at the airport on my 11″ Macbook Air. Nothing fancy, just some straight batch editing.
Let's start off with Mark Arcenal's RWB 993 ЧАЙХОНА which made the trip down to socal from normal.

The Scion FRS will be the car of this year. This one has Rotiform wheels on it.

Rocky's Mazda 3 is always a crowd favorite.

A very nice Miata and I usually never like Miata's.

Lovely VIP offerings that day.

Nice VW truck

Mike Burrough's Six CS E9 on HRE Wheels is always a pleasure to see in person.

Click here for the rest.