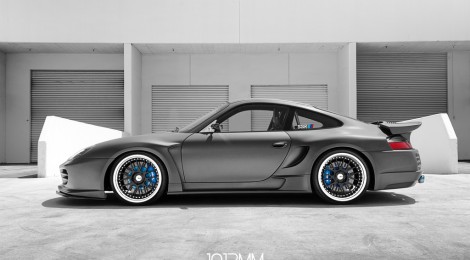 SSR Wheels Top Secret Widebody Porsche 996
Here's yet another shoot I did for SSR recently with this custom Top Secret Porsche 996 with a widebody. Shooting a matte colored car is always great because you won't see any crazy reflections like you do on gloss paint. However on the flip side, matte paint jobs will make the car look flat and lack contrast. I spent a lot of my time on the car body itself to make it look more "3D" because it just looked flat straight out of the camera. In order to make the car "pop" I had a highkey background and foreground to encompass the car itself. Then I proceeded to up the contrast on the car. The subtle blue tones were then added to help add a touch of color to the photo just so it wasn't black and white. There will be more SSR Wheel photo shoots coming up soon. Enjoy!
Click here for the rest.