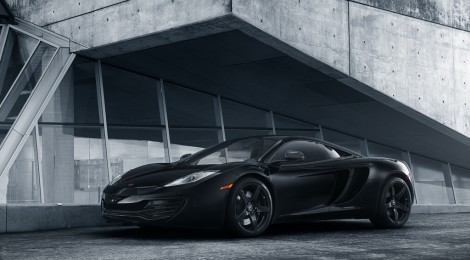 Forgestar McLaren MP4-12C
I recently had a chance to shoot one of my favorite cars thanks to Forgestar wheels. They've actually given me some great opportunities to shoot some really nice cars which you can see here. This time it was a McLaren MP4-12C. The only problem was that a "good" locations was requested and with the budget I was provided, no assistant or gear was able to be rented so I used what I had, which was a Nikon D700 + Nikon 24-70mm f/2.8 + Nikon Polarizer and a Manfrotto tripod. Not even flash was used in this shoot. The car was only able to meet me near that location so location-wise we had to make do and also the original location we planned out for 2 weeks was closed last minute. During the shoot, I took 4 different polarizations to reduce the reflections, but having a polarizer does not mean it's the end all be all. After combining the polarizations in photoshop, the reflections were still disgustingly apparent so I went ahead a cloned/brushed them out one panel at a time. It would have been better in regards to cleaner reflections to have the car shot in the studio then composited into the location back plate, but we didn't have that kind of luxury to do so. I chose to leave some of the reflections on the car on the left side since the building was a huge component to this piece. After posting a teaser shot like I always do online, I found out that Fstoppers had pick it up and then later on that day, reddit did so too and eventually crashed my sever for a while due to the high amount of traffic I received. I appreciate all the support and feedback so in return, I've decided to come up with a image build post that I will be putting together very soon just for you all. Just so you can see what goes on in Photoshop when I edit a photo like these. Stay tuned for that future post, for now, check out the photo set.
Click here for the rest.