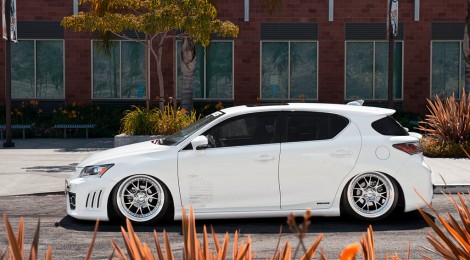 SSR Wheels Lexus CT 200h
Here is the third set of a photo shoot session I did for SSR Wheels a while back. You can see the first set here and the second set here. Once again, I was assigned a total of 3 cars to shoot at a single location. The goal was to shoot at different parts of the same location and manage make each car look like it was shot at a unique location. This set was by far the most difficult of the bunch simply due to the fact that I was shooting right against the sun. Top that off with the car being white with Swarovski crystals and you basically are shooting at a giant reflective blob.
Click here for the rest.