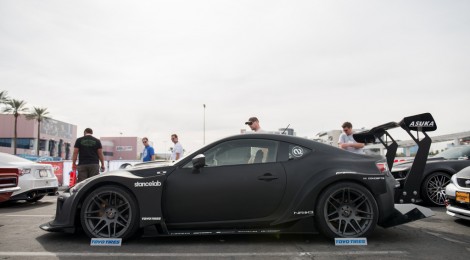 SEMA Show 2012
This year I personally took some time out to make it to SEMA. To be honest it was more for the friends and parties. However, it was a good time to connect with everyone and make new connections. Of course I got some photos of some of the nicer looking project cars at that SEMA Show. This year was truly the year of the Scion FR-S because I heard there were 152 of them in attendance.
Full carbon fiber Audi R8

Plenty of Rocket Bunny FR-S from Mackin, Super Street, and Forgestar. Forgot about the Fatlace one.

HUGE wing!!!

Full carbon fiber Veilside Fortune kit on this RX-7 all the from Highend New York

1998 called…

Super sick Benz and JDM crossover

And finally the BenSopra GT-R from Fatlace and R's Tuning

Click here for the rest.