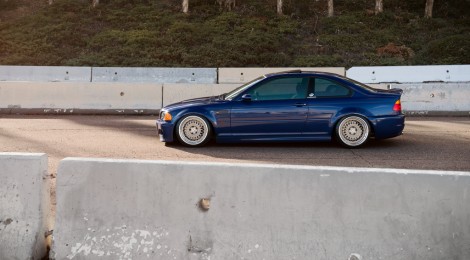 HRE Wheels BMW E46 M3
Here's a rather quick shoot I did for HRE Wheels right after Socal Euro 2012 recently. I love shooting colors like Interlagos Blue, not because I'm bias, but because it's one of the rarer colors for an E46 M3. The car was topped off with some gold vintage 501′s from HRE Wheel and looked perfect in my opinion. It was a simple shoot because I wanted the car to stand out.
Click here to see the rest.