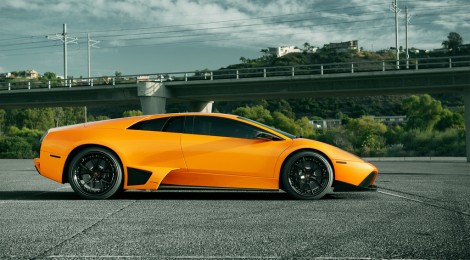 HRE Wheels Lamborghini Murcielago
Here's the first Lamborghini Murcielago that I've ever shot thanks to HRE Wheels. The orange color made it seemingly difficult to shoot, but in actuality, under the right lighting, the color is relatively easy to shoot. We shot it during sunset. I didn't use any strobes or extraneous lighting for this set because I wanted the orange to be true. I did however, use experimental color toning to try to make the car itself pop a bit more because the background was a little distracting at times. I really enjoyed this set because of the loud color and the fact that I found out afterward that this car once belonged to Sir Mix-A-Lot. I should have take a photo of the rear with that said though.
'
Click here for the rest.