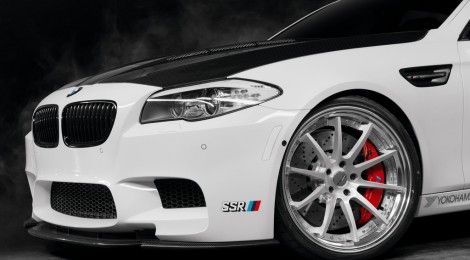 SSR Wheels x Vivid Racing BMW M5
Here's another shoot that I did for SSR Wheels. I shot this car after SEMA at Seibon's warehouse. Sometimes you just don't have any say over where or how the car is to be shot. It was night time, raining, and pretty immobile. So I did what I could. I shot it knowing that I would replace the background with something less distracting than a warehouse. At first I was only planning on a black gradient, but I felt that by adding some smoke to offset some of the plainness from the black background. Let me know what you think in the comments.
Click here to see the rest.