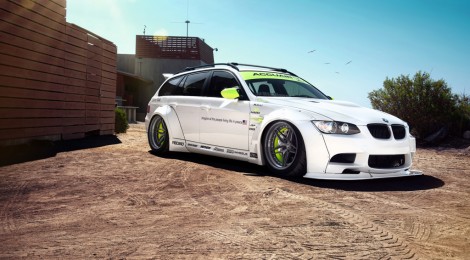 RicFlare Liberty Walk BMW 3-Series Wagon
I've been extremely busy especially with SEMA around the corner and I realize that I've severely neglected this blog for a while so I dug through my hard drive and found this set that I had shot for Rotora sometime early this year. Since we technically were not supposed to be at this location, I decided to shoot with natural light instead of wasting time setting up my strobes and making the shoot obvious. Instead, we made it an ninja shoot and go in and out as quick as we could. It was also great that this car was on Accuair which had allowed it to get into this location in the first place. This custom take on the ever so popular Liberty Walk is truly unique.
Click here to see the rest.